We are a Kyoto-based trading company with 50 years of history in the environmental field, now providing "Made-in-Japan" solutions to the world. In 2019, we changed our company name from Nihon Green Packs Co., Ltd. to G-Place Corporation to promote our further global business development and to share our mission with stakeholders.
Main Products and Services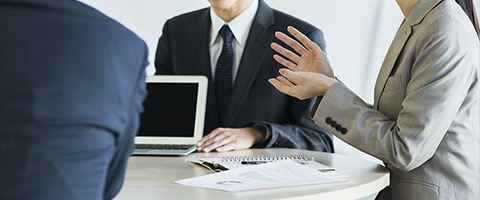 "Pay-as-you-throw Programs" Supporting Service for Waste Management of Local Governments
To support administrative services, we offer comprehensive contracting services for local governments charging citizens the fee for waste processing by designated garbage bags, also known as "pay-as-you-throw programs"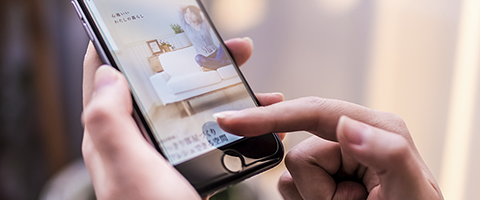 Smartphone Apps & Operating System Software Development for Administrative Services
As a new channel of communication between local governments and citizens, we create smartphone/tablet apps to deliver information transmitted by the authorities. Also, we develop dedicated operating system and software to support day-to-day operations of administrative bodies.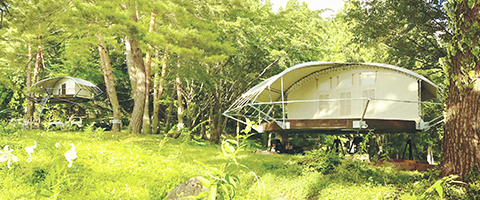 Regeneration & Utilization of Forest Resources
By promoting "Dom'Up", a unique tree house/suspension tent which is designed to be suspended between two trees without leaving a trace on them, we support local governments and tourism associations to revitalize woodland areas of Japan.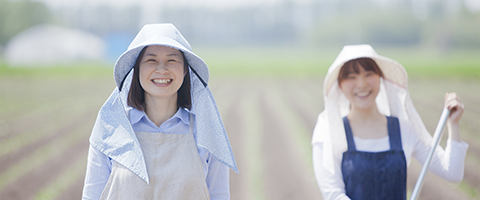 Agribusiness Development
Aiming to change viewpoints on agriculture, and to enliven rural areas, we work on launching an innovative community-based agribusiness. We will utilize "drones", "big data", AI and IoT devices to provide services related to production, distribution and sales of farm products.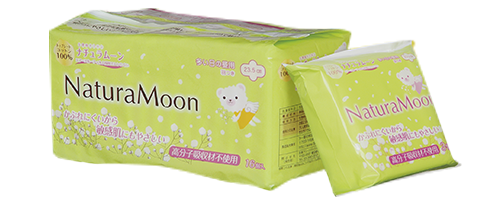 In-house Planning & Development of Cosmetics & Personal Care Products
Under the brand of "NaturaMoon", we develop and sell various user-centric and nature-oriented products from sanitary products to underwear to washing detergents. We directly sell the products via online shops as well as wholesale them.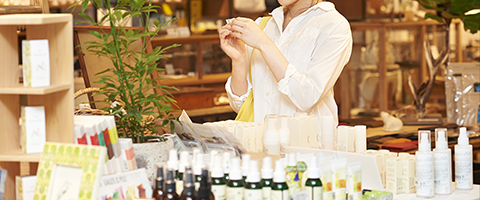 Purchase & Wholesale of Cosmetics & Personal Care Products
We purchase fastidiously crafted products that we find in Japan and from all over the world and wholesale them to the eco-conscious market. Our clients are e-commerce companies, mail-order service companies and retail shops.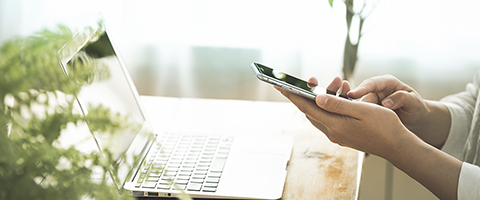 Direct Selling of Cosmetics & Personal Care Products
We operate our own e-commerce store to sell our "NaturaMoon" brand and other various products we stock. We also operate a "monthly subscription box" service, which is a regular delivery of products at fixed price per box.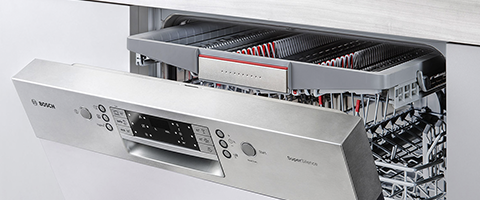 Bosch Brand Home Appliances Importing & Wholesaling
We import German "Bosch" brand home appliances from BSH Hausgeräte GmbH, which is one of the world's largest manufacturer, and sell the products to department stores, electronics retail stores, specialty shops of imported appliances and so on.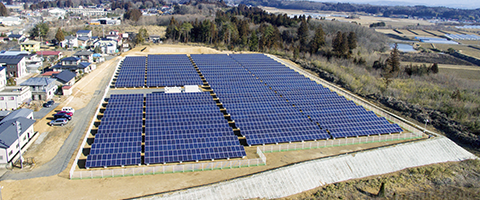 Solar Power Plant Development, Intermediary, Operation, and Support for Various Applications
We have solar power plant evaluation engineers, and we provide intermediary service of established power plants as well as various application and reporting support service before and after the development .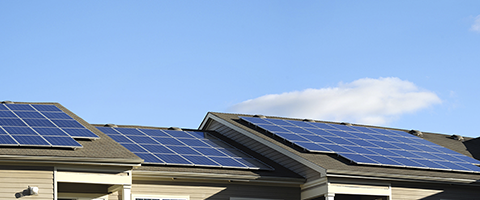 Residential Solar Power Generation Facilities
We design residential solar power generation facilities. For proper mounting of facilities on various roofing materials and in any environments, we conduct strength calculations and system designing. We also provide maintenance services after implementation.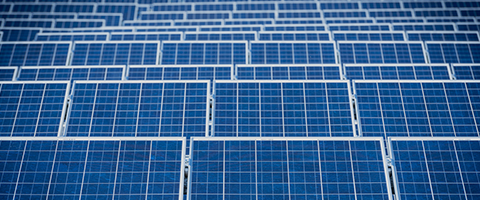 Related Components of Solar Power Generation Facilities
We purchase related components of solar power generation facilities from various manufacturers, such as solar power panels, mounting frames and power conditioners, and wholesale them to system integrators, construction companies and the like.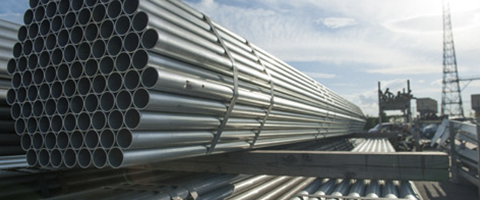 Construction & Temporary Materials
We contribute to the society through an offer of the recyclable materials, such as recycling plastic timbers and boards called "Ecoro-Gi", as a replacement of wood for temporary construction materials and at construction sites.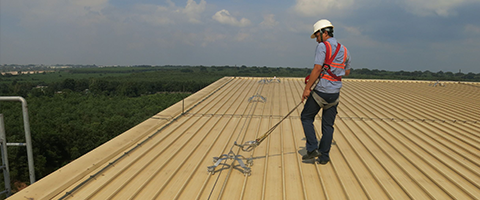 Permanent Fall Arrest Systems
Proper height safety measures are necessary to prevent accidents and protect workers' lives. We offer permanent fall arrest & restraint systems which are designed to prevent or stop a worker from falling and to minimize injuries in case of a fall.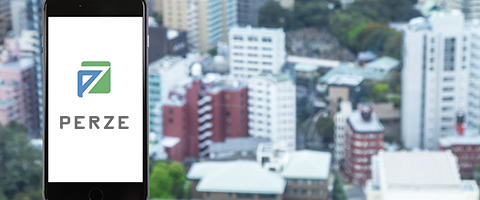 ICT Service Development
We will develop various solutions to social needs by incorporating ICT trend such as AI, open data, sharing economy, etc. We strengthen collaboration with services managed by various companies to develop new business models.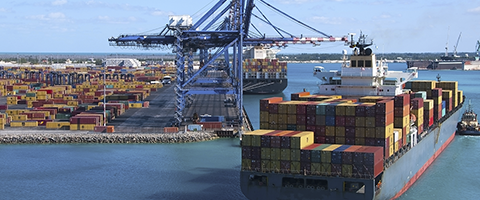 "Made-in-Japan" Products Exporting
From buyers mainly in Asia, we take many requests for the handling of different products and we offer supplier discovery and purchasing negotiations. In addition, we also offer overseas sales channel development consultation to suppliers in Japan and make proposals to overseas buyers.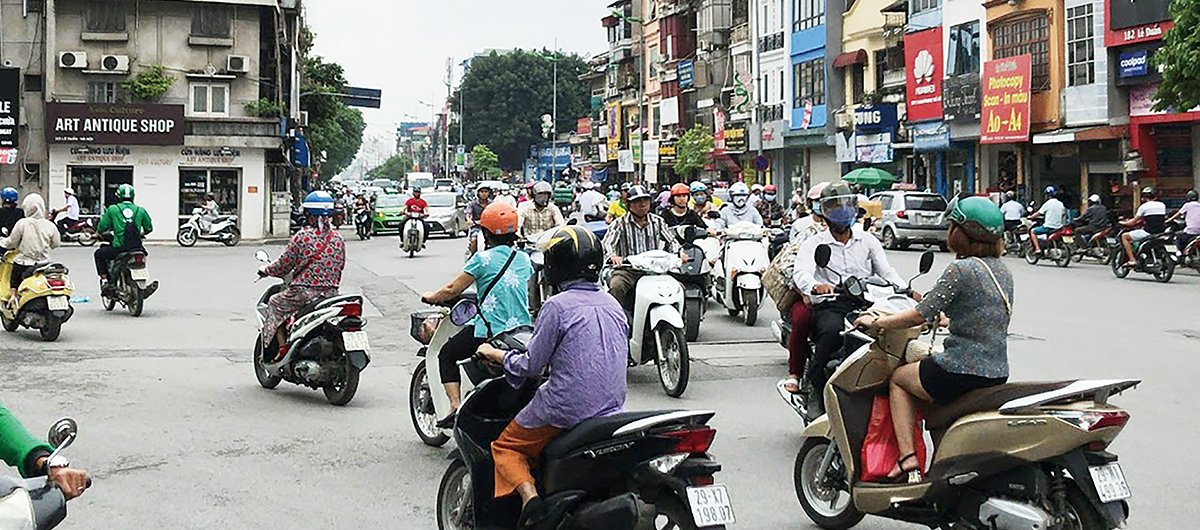 Local Business Development in Emerging Countries
In Vietnam, India and other Asian countries, we offer water treatment services, hygiene and health improvement services, waste plastic recycling services, environmental equipment sales and marketing of high-value-added products which enrich the lives of local people.
People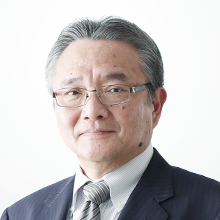 Toshikazu Yamanaka
Chairman & CEO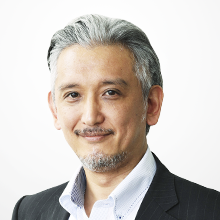 Eiju Ayabe
President & CEO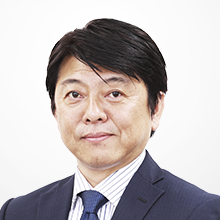 Teruo Furukawa
Director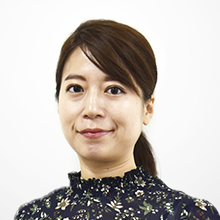 Mako Hirata
Manager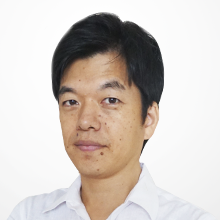 Ikuhiro Kasao
General Director of Vietnam Green Packs Co., Ltd.
Chika Kawasaki
Manager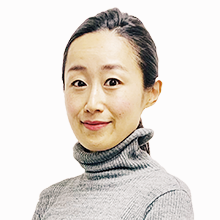 Naomi Ibuki
Manager
Our History
1968
Start of business
Combined system of garbage collection service and paper bags for local governments
-The founder, Takemasa Tuji started promoting a combined system of garbage collection service and moisture resistant and waterproof paper bags for garbage boxes to local governments as a new domestic waste treatment & disposal method, aiming to prevent pollution from waste incineration and keep public health.
1969
Establishment
-Nihon Green Packs Co., Ltd. was established in Kyoto.
1970
Introduction of our system in Expo '70 (Osaka Banpaku)
-We expanded our business nationwide after introduction of our combined system in garbage collection in the Expo '70, also known as Osaka Banpaku.
-We started to develop resource saving and pollution-free composite resin film
1976
Plastic garbage bags for local governments
-We developed a new composite resin film and started to promote plastic garbage bags instead of paper bags to local governments.
1989
Natural skin care and makeup cosmetics using rice bran as ingredients
- We started a new business of selling consumer products and entered the fields of household, personal care and cosmetics at the time of joint development with Japanese sake brewery to produce natural cosmetics for sensitive skin by utilizing rice bran which is a by-product obtained from the rice milling process, and acquired the sales right of the cosmetics brand.
1993
Skin care liquid bath additive for people who have dry skin and dermatitis
-We started to sell a skin-friendly liquid bath additive which 98 % of the ingredients is fermentation rice extract and free of preservative, synthetic color, synthetic perfume and emulsifier for people who have dry skin and dermatitis as the first in-house developed product.
1999
Recycled plastic timbers and plastic pellets
-We formed plastic-recycling network by connecting manufacturers which discharge waste plastic and SMEs which have recycling technologies.
- We started to promote recycled plastic timbers (imitation wood) and plastic pellets (granules as raw material for plastic molding products).
2002
Appointment of new president
Comprehensive service for local governments
IT business
-Toshikazu Yamanaka was appointed to president.
-We started comprehensive contracting service for local governments charging citizens the fee for waste processing by designated garbage bags, also known as "pay-as-you-throw programs".
-Along with the above business, we developed a dedicated operating system software and started an IT business.
2004
Bosch brand home appliances
-Assenting to its concept of CSR and charitable institution, we became a distributor in Japan of Bosch und Siemens Hausgeräte GmbH(currently known as BSH Hausgeräte GmbH).
2010
Imported organic certified detergents for laundry and home cleaning
-We became a distributor in Japan of German organic certified detergent brand "AlmaWin" and started importing and marketing their products as our first oversea household product.
2012
Solar panels and related equipment
In-house developed sanitary products
-We became a distributor in Japan of Korean manufacturer of electronic components, Hansol Technics and started a new business of renewable energy promotion in Japan by selling solar panels.
-We developed sanitary napkin brand "NaturaMoon" which is the first product that achieved combination of "top sheets of 100% cotton" and "super-absorbent polymer free" as quasi-drug approved in Japan for women who have sensitive skin or prefer natural feeling.
2013
Operation of owned solar power plant
Smart phone apps creation service for local governments
-We constructed a solar power plant in our own holdings in Fukushima Prefecture, and began the operation.
-We expanded our IT service business by starting application development services for local government as new business.
2015
First overseas subsidiary
-We established a sales subsidiary "Vietnam Green Packs" in Ho Chi Minh City as a base for the Asian market.
2016
Feasibility survey in India
-We became a contractor of JICA and started to conduct a feasibility survey for a waste plastic recycling business in India.
2017
Overseas affiliate in India
-We established a Limited Liability Partnership (LLP) firm "Indo Nihon Green Partners" in Mumbai city to conduct further market research in India.
2018
Celebrate 50th year in business
2019
Changed company name from Nihon Green Packs Co. Ltd. to G-Place Corporation.
Company Overview

Mission Statement
G-Place Corporation is,
Place for Growing
(Place for each employee to find value, purpose and satisfaction of their own job and to grow themselves.)
Place for Gathering
(Place for many and various customers and partners to gather to pursue mutual development with us.)
Place for Generating
(Place for our customers, partners and employees to generate business which offer new options for people and society.)
Company Data
Company Name
G-Place Corporation
Representative
Eiju Ayabe
Established
May 16th, 1969
Number of Employees
63(as of April 2019)
Locations
Offices:
-Kyoto Head Office
10-9,Shironosato, Nagaokakyo-shi , Kyoto 617-0835 Japan
-Tokyo Branch Office
Hamacho-Kyoto Building, 3F, 3-26, Nihonbashihamacho, Chuo-ku, Tokyo 103-0007 Japan
-Osaka Branch Office
Sumitomo Seimei Shin-Osaka Kita Building, 13F, 4-1-14, Miyahara, Yodogawa-ku, Osaka-shi, Osaka 532-0003 Japan
-Shonan Branch Office
RARA Zengyo, Room 103 , 5-12, Misonodai, Fujisawa-shi, Kanagawa 251-0873 Japan
-Engineering Laboratory
3-2-5 Takara-machi, Kariya-shi, Aichi 448-0847 Japan
Overseas Subsidiary and Affiliate:
-Vietnam Green Packs Co., Ltd.
Ho Chi Min City, Vietnam
-Indo Nihon Green Partners LLP
Mumbai City, India
Products and Services
B2G(Business-to-Government) Services & Rural Revitalization
-Pay-as-you-throw Programs Supporting
-Smartphone Apps & Operating System Software Development
-Regeneration & Utilization of Forest Resource
-Agribusiness Development
Cosmetics, Personal Care & Household Products
-In-house Planning & Development of Cosmetics & Personal Care Products
-Purchase & Wholesale of Cosmetics & Personal Care Products
-Direct Selling of Cosmetics & Personal Care Products
-Bosch Brand Home Appliances Importing & Wholesaling
Sustainable Energy Generation
-Solar Power Plant Development, Mediation, Operation, and Support for Various Applications
-Residential Solar Power Generation Facilities
-Related Components
Equipment & Building Materials
-Construction & Temporary Materials
-AED (Automated External Defibrillator)
-Permanent Fall Arrest Systems
Information & Communication Technology Service
-ICT Service Development
International Business
-"Made-in-Japan" Products Exporting
-Local Business Development